Home
|
Blog
|
( 11 )
|
Subscribe
Posted by
Felix Okoli
on Friday February 12, 2016 at 13:13:25: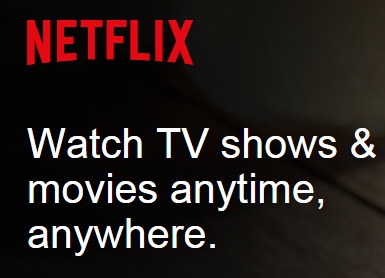 Now that Netflix is in Nigeria, one of the things many subscribers have been concerned about is the high cost of using an internet data service to stream videos on Netflix. Well, I have to say that the best way to reduce your internet costs when streaming Netflix videos is to subscribe to a prepaid data plan rather than using a pay as you go rate. It's better to subscribe to a month's internet service if you do plan to watch Netflix for up to a month but if you want to watch it for just 2 hrs, then subscribe to a plan that can at least last for that 2 hr plan. Yes, it's best to subscribe to higher data plans so as to get a discount on data costs. So, if you do want to watch over 20 movies on Netflix in a month and each movie is about 2 hrs in length, then it would save you the most money if you just subscribe to a data plan that can support the whole 40 hrs plus rather than subscribing in bits for that 40 hrs, I think a 40GB data plan will be ok if you are watching just a single SD video per day. If you however prefer HD videos, then you'd need about 120GB to watch the 40 hr videos.While some of them offer a data plan dedicated to Netflix, others have data plans that can equally be suitable for Netflix. I've not tried them before but I wonder if their speed will be fast enough for mobile users who choose to use their mobile phone to stream Netflix.Data plans that are suitable for Netflix users in Nigeria:
==================
1. Airtel Nigeria: N180 per hour on Netflix (Dial *439*4#)2. Etisalat Nigeria offers 2 hrs for N400 on VideoPak (Dial *229*3*5#)3. Glo Nigeria has a 3GB data plan for N2000(Dial *127*55#) and a 4.5GB data plan for N2500(*127*58#)4. MTN Nigeria has a 4.5GB data plan for 9pm to 6am that costs N2500(Dial *129#) monthly and a 4.5GB (1.5GB day 6.01am-8.59pm and 3GB night 9pm-6am). To access the latter, dial *120#.It's normally best to subscribe to a daily plan first to see if the speed is ok for you to watch Netflix before subscribing for a full month's data plan because some GSM networks may not be reliable for streaming Netflix.
---